Treat your tastebuds to a delectable evening of food and drink at this fun and fancy cocktail reception in Parkdale.
This collaboration between Chef Scott Vivian (Beast Restaurant) and Chef Bertrand Alepee (The Tempered Chef) offers an exquisite sweet and savoury culinary experience.
A harvest table full of specialties includes sumptuous savoury hors d'oeuvres prepared by Chef Vivian and distinctive sweet creations from Chef Alepee.
Enjoy cocktails shaken by some of Toronto's best bartenders and music by top DJs.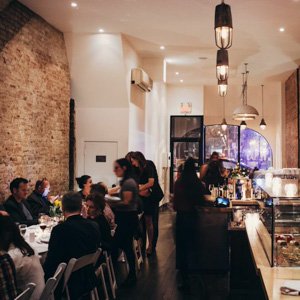 Location
The Tempered Room
1374 Queen St W
T: 416-546-4374
Liberty Village, Downtown
West Toronto
Date and Times
Friday, July 17, 8 - 11 pm
Tickets
$45 plus tax & gratuity




Visit The Tempered Room for more details
Source: toronto.ca