"Love's Labour's Lost" A Shakespeare's play
Bard in the Park celebrates its 12th season with Shakespeare's playful and philosophical look at love and feminism in "Love's Labour's Lost"
A play about love, loyalty and empowered women, Bard in the Park is delighted to bring you along for the ride as we explore the world of Navarre. King Ferdinand and his entourage embark on a period of philosophical study which includes fasting and celibacy - women are banned from entering his house.
However, the men are forced to abruptly break their vows when a princess and her train arrive at Ferdinand's gates on urgent business. This arrival turns their safe academe upside down as the men fall for the women, causing them to reexamine the very nature of life, love and loyalty.
The women, offended by the rude welcome they received, use the men's affections to their advantage and playfully torment the men by engaging them in a philosophical and hilarious battle of wits.
Set in the 1970's, the play examines gender roles and expectations, their relationships with each other and the opposite sex and the value of loyalty within love and friendship.
Bard in the Park is a non-profit theatre company founded by Anne Butler in 2005 with the support and encouragement of Community Centre 55. Now run by dedicated theatre lovers from Toronto's East End, Bard in the Park is proud to be an annual part of summertime in the Beach.
Through out the years, Bard in the Park has grown, and continues to do so, with the support of this wonderful community and valued patrons of the arts allowing them to share their thought-provoking works and bringing Toronto's East End parks to life.
Love's Labour's Lost Performance Dates
Norwood Park
Thursday, June 2nd And
Friday, June 3rd at 7:00 pm
Kew Gardens
Monday, June 13th - 18th at 7:00pm And
Saturday, June 18th at 2:00 pm and
Sunday, June 19th at 2:00 pm
10th Annual Sandcastle Building Competition
June 26 @ 9:00 am - 3:00 pm
(Toronto) — The Beaches Lodge No 473 is proud to announce its 10th annual sandcastle competition will again be held at Ashbridges Bay on 26 June 2016, the first Sunday of the summer, and award to the team who builds the best sandcastle – as decided by an independent group of judges – The Beaches Cup. Teams of builders – whether comprising co-workers, friends or families – can arrive at any time but must complete their design by 3pm. "We always expect some teams to be digging by sunrise," says founder and organizer Graeme Boyce. "But we've found to be finished by 3pm they realistically need to begin sculpting by mid-morning."
Formed by Freemasons living in the suburban East Toronto area over 110 years ago, their monthly meetings were regularly held on Balsam at Queen Street in the Beach area until the early 1960s, and dances were hosted at nearby Balmy Beach Club, as well as blood drives at St Aidan's Church. Throughout the many past decades, its members have contributed food, toys and money to numerous foundations, causes and charities. These days, the members hold their lodge meetings at the York Temple in Leaside.
The competition is held east of the Woodbine Bathing Station and west of the Summerville Pool, adjacent to the boardwalk. In addition to a local TTC stop, there is a paid parking available at Ashbridges Bay, and additional parking lots north of Lakeshore, off Eastern Avenue, near the cinemas. "When I lived in Bermuda, a team from our hotel used to compete in a similar contest each Easter weekend for fun," continues Boyce. "As a tourist attraction, building sandcastles has become incredibly popular for many beach communities around the world, but anyone with a spade and bucket can compete in our event that has attracted plenty of teams each year."
Judges are currently being sought, tested on their knowledge of sandcastles and notified of the criteria in order to determine a winner. In no particular order, the critical elements are uniqueness, creativity, attention to detail and adornments. "The grand prize will be a trophy," adds Boyce, "called The Beaches Cup, and maybe I'll buy a round of ice cream afterwards." For the benefit of passers-by, he concludes, each team will be encouraged to post a small sign with an explanation of the castle or structure they are building, as well as its significance. Click here for more details
Redpath Waterfront Festival
Calling all mates to the 2016 Redpath Waterfront Festival, presented by PortsToronto, which will host the Royal Canadian Navy, international tall ships and their crews from July 1-3, 2016. Step back in time aboard the Spanish ship El Galeón with six decks to explore; see the largest and most authentic Viking ship built in modern days, the Draken Harald Hårfagre; and give a salute to our Royal Canadian Navy ships, the HMCS Kingston and Goose Bay, open for public tours all weekend. Other ships include Pride of Baltimore II, Fair Jeanne Playfair, Pathfinder and St. Lawrence II. Explore the ships, meet the crews and join the fun with lots of activities and nautical programming.
Other events include the Waterfront Artisan Market, Parks Canada, buskers, great food, live music, entertainment and tons of Canada Day weekend celebrations. The finale happens on Sunday July 3rd with a Parade of Sail featuring all RWF ships and local vessels as they sail through Toronto's harbour.
For more information, visit www.TOwaterfrontfest.com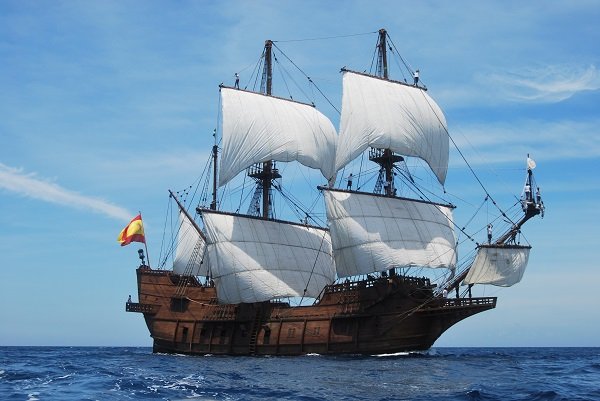 Beaches Home Grown
Beaches Home Grown is an innovative business that just opened in the Beaches area of Toronto. We offer organic edible gardening and landscaping services, and organic gardening workshops. We are a bike powered business working to break down the barriers of home based food production and increase people's knowledge of food production and regional food systems.
Our organic edible gardening and landscaping services, and organic gardening workshops can help people save money this summer by growing their own food instead of relying on the store bought produce which has become increasingly expensive. Some of the foods that are going up the most in price including lettuce (up 17.9%), Tomatoes (up 11.9%), and Apples (up 16.6%)[1]can easily be grown in the GTA, making edible gardening a delicious and financially great choice.
Jamie Unwin, owner of Beaches Home Grown lived and worked on farms for three years in BC before completing her masters in Environmental Studies and Planning for Resilient Regional Food Systems from York University and a post graduate certificate in Food Security and Urban Agriculture from Ryerson University. She lives in the Beaches and works part time as an associate for Urban Food Strategies, one of Canada's only food systems planning firms. A desire to get her hands back into the dirt led her to start Beaches Home Grown in 2016.
Please find attached a press release explaining our work and contact Jamie at This email address is being protected from spambots. You need JavaScript enabled to view it. or 416-910-5768 with any inquiries.